Café Pacific . . . an innovative approach.
IMAGE: Café Pacific

Journalist, author and media academic David Robie has launched an independent news and current affairs website to complement his long-established Asia Pacific Report.
While Asia Pacific Report will continue to cover regional affairs, the new website — dubbed Café Pacific, the same name as his blog which is being absorbed into the new venture — will focus on more in-depth reports and make available on open access a range of books and articles previously hidden behind paywalls.
Café Pacific will be operated on a Creative Commons licence basis as is APR.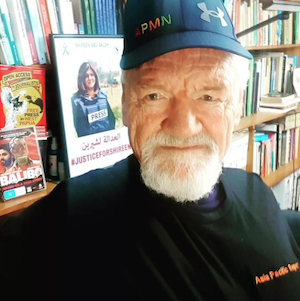 Dr David Robie . . . editor and publisher of Café Pacific.


IMAGE: APR
Dr Robie, formerly founding director of AUT's Pacific Media Centre and a professor of Pacific journalism, described the website project as "innovative".